Sunny and Nick
Sunny and Nick love their communities, they love the earth, they love being huge nerds, they love extending kindness to humans and animals, and they love each other. They're best friends and more. That's why they decided to have a big, multicultural wedding featuring all their loved ones glamping in the cabins at Cama Beach State Park, on beautiful Camano Island just outside Seattle. Beginning with a morning South Indian Vedic (Hindu) Ceremony, leading to afternoon chai and cake, then off to an evening Vow ceremony, and ending with dancing led by that ever-so-infamous DJ Spotify (and a lovely friend that made sure things ran smoothly on the playlist).
My favorite thing about multi-ceremony weddings is the way that communities come together in a genuinely tangible way, the ways that pieces of my couples' identities are highlighted throughout the day in different ways, and the threads that run through all of it. And I'm of South Indian descent, so when I get to document Indian ceremonies, I also take particular joy in getting to share in the traditions that are so very, very familiar to me. Eliot gets nostalgic, too.

For me, the morning of Sunny and Nick's wedding - the poojas and the Hindu ceremony - highlighted the joy and chaos of being part of a big, culturally rich set of traditions and community - and the joy and chaos of two communities merging together with open hearts and beaming faces; all the ways that a community can descend upon you in an effort to love you, from pinning saris to offering blessings. The afternoon - with cake and relaxation and chatting - highlighted the friendships and connections that Sunny and Nick have fostered over the years. And the evening highlighted the beautiful simplicity that Sunny and Nick cultivate in their lives - with the quiet sharing of vows, of values and giving.
Now, the entire day ran late, because Sunny and Nick…well…they run late for things. It's a thing. Everyone talks about it, and everyone expected it and it just became a running joke. Somehow, though, everything came together time and time again - everyone had a blast, everyone went with the flow, every important thing that needed to happen happened, and everyone delighted in…everything.
If you're bored of reading my thoughts, you can scroll down to see the photos, OR you can take a second to read some of my favorite things about Sunny and Nick as human beings and partners:

1) You can't stop them from playing. They WILL find the thread of laughter and delight in every single thing they do. Sometimes when I look at them (which I've done a lot over these past months!), I wonder what inside joke is dancing behind their eyes as they look at each other.

2) They live their values. Every single random item at their wedding was reusable or compostable or recyclable. Do you know how hard it is to accomplish that???

3) They adore each other…with no strings attached. They just light up when they see each other, and chuckle and let things go when stuff comes up. What a beautiful gift.

4) They let people be who they are and things be what they are. So many little details can go awry during a big wedding with multiple ceremonies, especially in a relaxed and open space like Cama Beach - they leaned into every single thing, laughed through every little thing, smiled and enjoyed every single person around them, quirks and all.
5) They have amazing relationships with their siblings. It was pure joy to watch Nick and Sunny interact with each of their sisters, and to see the love, the bond, the honesty and the mutual care they have for each other. Lucky, lucky, lucky.

Scroll down to see their whole visual story, and see just what I mean.

Love,
Meera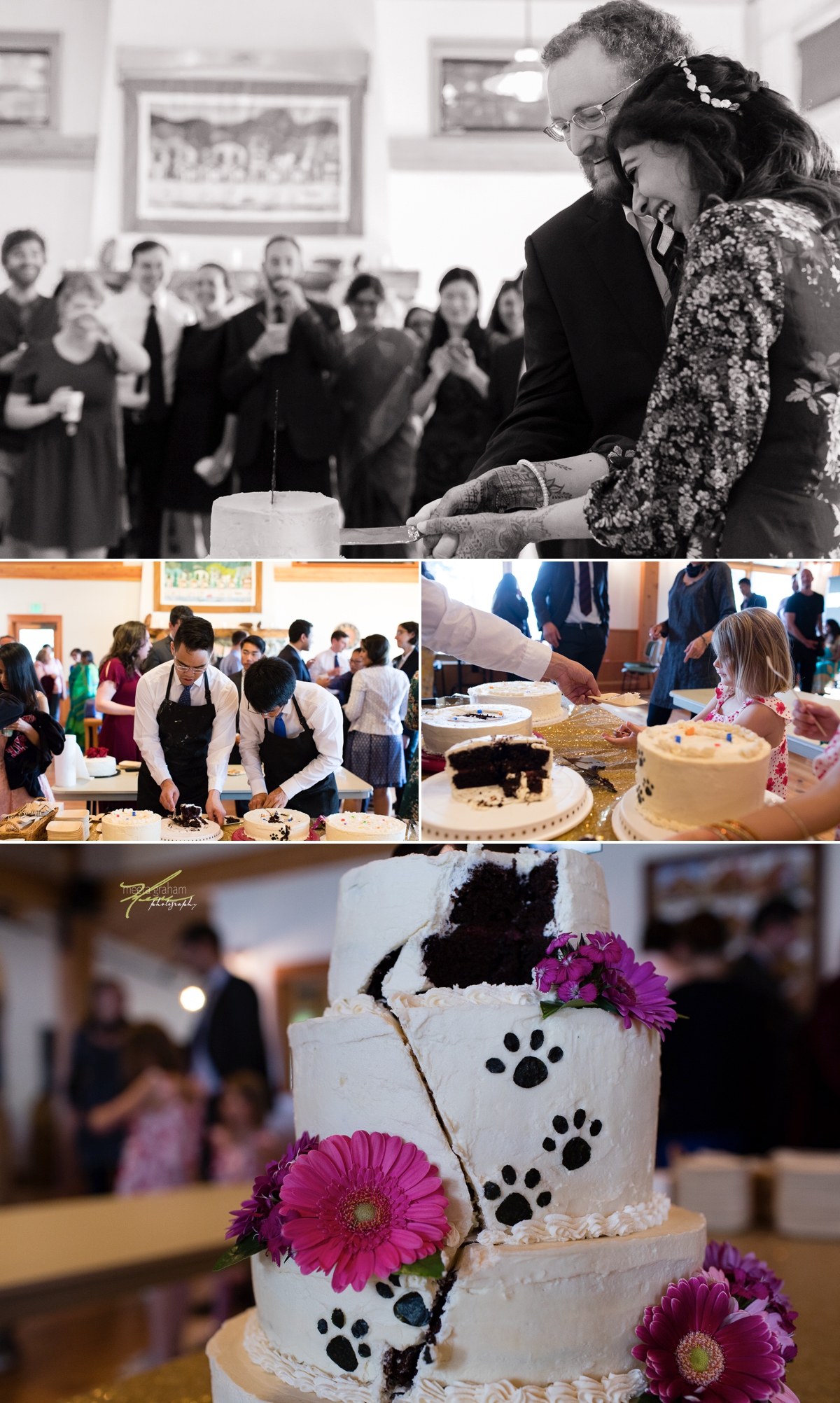 Meera Mohan-Graham is a documentary wedding photographer that seeks to disrupt the notion that photography (and life) needs to be "posed" or "perfect" in order to be worthy of exploration and capture. She creates work that focuses on exploring vulnerability, and centers the authentic stories, voices and identities of couples and their communities. You can routinely find her in Missoula, Montana - or traveling nationwide to support her people in their love and celebrations. As a QPOC woman, Meera is especially passionate about supporting the LGBTQ community, multiracial couples and members of other marginalized groups through the unique experience of standing up for radical love in today's society.